At the end of the early evolution of a Hummingbird there I was a Barrister & Solicitor of the High Court of New Zealand. I was on my way, or was I? I already knew that I had no desire to become a high flying lawyer in the adversarial system of our anglo-saxon society. However, I also found the intellectual stimulation kept me on my toes. My horizons were bright. And there were a whole range of opportunities at before me.
With so many options what was a Hummingbird to do? Start flitting from one interest to another of course!
I am 27 years old and am dressed in my suit with briefcase in hand and 15 year old client by my side. We are about to appear before a Board of Trustees for his school for me to present the case for lifting his suspension for smoking. I am working for a human rights organisation. I am studying for a Masters in Applied Social Work. I am leading a Ranger Guide unit. I am doing some waitressing for additional money. I am just back from my honeymoon in Fiji – my first international trip since I was 5 years old. It is a daunting task to face down a room full of upper-middle class white mean who lead a Boy's Grammar School. But we win.
I am 28 years old and I am standing in front of a room of high risk offenders launching a 12-week (72 hour) course on cognitive skills. I start by welcoming them in Te Reo Maori, the language of the indigenous peoples of New Zealand. I am a Probation Officer. I am attending the ALPHA course at my old church so my husband, a self-proclaimed agnostic, and I can discuss concepts in depth. I have recently dropped out of my MSW because I feel that I have learnt all that I need from it. I am currently fascinated by the enneagram to the point of writing a complex set of web pages about it. I am struggling with expectations placed upon me by friends within my wider social circle. I am in the midst of planning all that needs to be done to move to the United Kingdom in a year.
I am 29 years old and am standing on the edge of Bryce's Canyon, Utah. I am in awe at the sight before me. My husband takes photos which hint at natures magnitude. And then we seek help from an elderly couple because our car has broken down and we have no cell phone. We have been on our road trip as we travel from New Zealand to the United Kingdom for a month now. I have been grieving for 26 days as my brother unexpectedly died from Marfan's related complications only 3 days after we left the country. I made the choice to honour his love for life by continuing with our trip of a lifetime. Our next stops will take in Death Valley, Yosemite and San Francisco before we fly to Panama to spend a fortnight with Beth-Anne.


I am 31 years old and preparing to move to London. We've spent the last year living in Nottingham, UK where my husband had a contract before we even arrived in the country. It has all been rather surreal living among strangers trying to build a new life whilst grieving the loss of my brother. We are moving because I have finally landed employment in the new career I've decided to pursue – learning and development. I am just completing 12 months studying for my CIPD Certificate in Training Practice. My new job is for a local authority.
I am 32 years old and I have just been promoted. I am building a team of learning professionals and we are making a real difference in how social workers and housing officers develop in their roles. My commute to and from my office is 90 minutes each way underground. I spend 2-days a month travelling to Scotland to do more CIPD studies. I have just returned from a weekend in Brussels with two girlfriends. My husband and I have a full social life with friends from many nationalities who live in diverse areas of London. We are going to Venice for Christmas.
I am 33 years old and I am standing on Carlton Hill in Edinburgh where I have been living for the last 6 months having decided it was time to live in a city that has always held my heart. My 10 year old nephew is with me and we are cheering as the New Years Eve fireworks are being let off on 5 different hills around us. It is an amazing display. Totally awe-inspiring. My heart is devastated. My husband ended our marriage 4 weeks earlier. My nephew and I explore the Scottish Highlands and we stop for lunch. He tells me I must eat more. I force myself to take another mouthful. I return to New Zealand for 2 months to reconnect with my family and the land of my birth. Strengthened I return to the UK to start re-building my life and my dream of living in the depths of history whilst travelling the world.
I am 34 years old, the weather is dark and wet as we are in the midst of my 5th winter in the UK. I am moving into a new flat with a woman I've been house-sharing with before we decided we wanted a place for just the two of us. I am an independent consultant in learning & development. My current client is PwC where I am leading the definition and implementation of the learning strategy for one of their business units. Through significant support from friends I am almost completely healed from the personal devastation of my divorce. One friend tells me that I 'no longer look gaunt'. I play my guitar quietly in my bedroom in celebration of all that I have learned and experienced so far.
I am 35 years old and it is a new year. I had a lovely evening out the night before when a friend took me to the theatre. I've just completed quality reviewing a friend's essay for her Master's degree in environmental sustainability. I am sitting on the stairs in my flat all by myself. I am in floods of tears. My contracts have all dried up. I have had hundreds of job interviews and so far no job offers. My savings have gone after 6 months of careful shepherding. One friend has just declined to help me because 'no one would do what you ask Vikki'. And then all that I learnt through completely my practitioner's certification in Neurolinguistic Programming over the last 4 months floods through me. I am 100% responsible for every decision that I have made that has led me to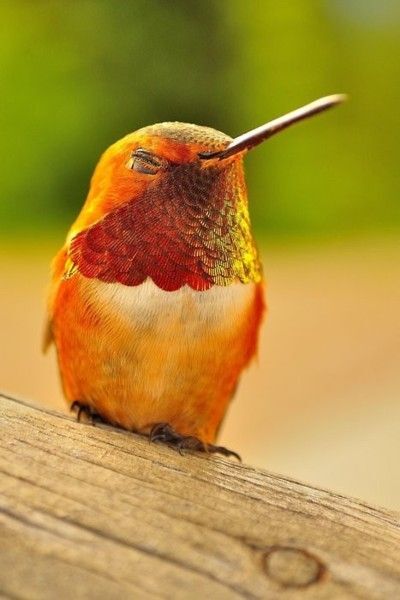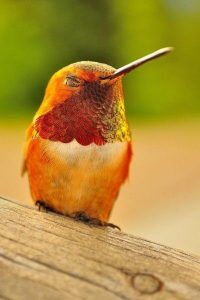 this place.
It is time to be at cause and own that every decision I make is mine.
The world changes. I move into a new flat with a friend of a friend who becomes my friend. I am offered a job as a management consultant with Accenture. My first assignment is in Newcastle where during the week I share a flat with another person who becomes a friend. Doors open and life changes. I have come through fire and ice to become a self-aware Hummingbird!